Hello, everyone! It's been… about a year and a half now, and I feel really bad about leaving you all in the dust with this series.
So, when I was working on some manga with someone and they said they were a fan of the series and asked me why I stopped releasing, it inspired me to continue working on it.
If you've got a keen eye, you may notice that the timing on some lines isn't that great (going past the keyframe and into the next shot). However, since this doesn't actually detract from the quality of the episodes, I decided to focus on quality-checking the script more than fine timing in order to eliminate one of the steps, and speed things up a bit.
Oh, you'll also notice I kept the honorifics in these three episodes. After giving it some consideration, it just seems to work better for this series, especially considering some of the characters don't use honorifics, or they don't use them when talking to a specific person, so I feel like it adds a little something. Anyway, whenever I get to the full series batch, I'll go back and add honorifics to the first 9 episodes as well. For now, I'll keep pressing forward.
I know last time I said I'd release an episode per-week, and that clearly didn't come to pass… so I won't promise anything like that here. I will say that I'm definitely going to continue with the series, though, so look forward to more episodes! From this point onward I'll be releasing the episodes three-at-a-time, starting here with episodes 10, 11, and 12. This will help with my workflow and generally make the whole thing easier for me to work on. As for episode synopses, you can find them below.
Mama is a 4th Grader Episodes 10-12 – Torrent
---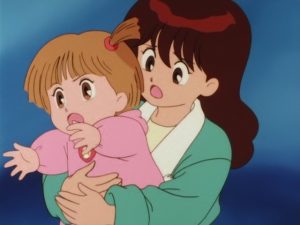 Episode 10 – "Mirai-chan's in Danger!"
Natsumi has a nightmare about Mirai-chan having a horrific accident on the stairs. She's worried enough about it that she turns down an invitation to Fukazawa-kun's birthday party so she can watch Mirai-chan. Will Natsumi be able to protect Mirai-chan from danger? Will Fukazawa-kun be disappointed that she couldn't come to his birthday party? Will Ryuichi get jealous? Watch and find out!
---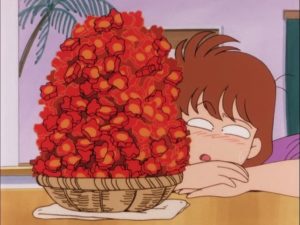 Episode 11 – "Getting Acquainted Through Cooking!"
Natsumi's class is splitting up into groups in order to cook food for everyone's mothers. When she gets paired up with Fukazawa-kun, she gets excited at the prospect of showing his mother how great of a cook she can be, and how great of a wife she would make for him. She uses this excitement to motivate herself to make a fantastic beef stew. Will she make a great stew? Will it impress his mother? Will Aunt Izumi get to eat a bunch of food? Watch and find out!
---
Episode 12 – "Time Machine, Engage!"
When a rumor starts going around about a monster appearing in the mansion on Demon Mountain, Ryuichi dismisses it as nonsense. Natsumi says he's just scared and challenges him to see who can stay at the mansion longest. They both decide to go exploring there, along with some others from their class, but little do they know there's a mystery lurking inside.